Body wrap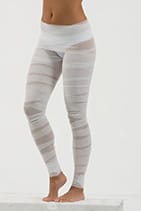 In order to stimulate the metabolism and to promote the purification proces body wraps are developed. The wraps also provide firmer connective tissue.
There are two different wraps:
SLIMMING WRAPS:
stimulates losing weight
COFFEE WRAPS:
for detox and the positive effects on cellulite
A treatment takes ± 40 minutes.
For best results we recommend 1 treatment every week for 5 weeks.