Open pores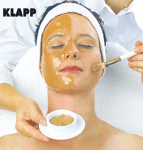 This treatment is one of our best treatments. Actually everybody should do an ASA treatment before any other treatment will be done.
It is a peeling of the skin based on biologic acids, malic acid, citric acid, lactic acid and vitamins A and D.
The ASA therapy works directed against the symptoms of a fatigue, pale skin and skin that shows deeper lines. After just one treatment you will see immediate visible results. Creams are much better absorbed after this treatment. ASA can be done as individual therapy, but the results are amazing if 3 treatments take place in one month.